Get Grand Final Ready with Jim's Antennas!
Grand Final Day is an occasion that gets sports fans from all over Australia buzzing with excitement – whether it's AFL or NRL. While some lucky souls might have tickets to witness the action live, many of us will be enjoying the game at home. So, how can you ensure that Grand Final Day becomes an unforgettable event in the comfort of your own home? We've got the game plan right here, and it's all about fun, facts, and the perfect set up!

Plan Your Schedule
The first step to a perfect Grand Final Day at home is setting up a game plan. Check the start time of the match, and don't forget to account for any pre-game activities or shows. Block off your calendar, so you can fully immerse yourself in the action without interruptions.
Invite Your Team
One of the best things about watching sports at home is sharing the experience with friends and family. Reach out to fellow fans, and invite them over to join you in the excitement. There's nothing quite like the camaraderie of cheering for your team together.
Stock Up on Game Day Essentials
What's a Grand Final without mouthwatering snacks and drinks? Head to your local supermarket or deli and load up on fan-favourite treats – think chips, dips, pizza, and pies! Don't forget to cover all your beverage bases, both alcoholic and non-alcoholic, to cater to everyone's tastes. Throw in some themed decorations to bring out the festive spirit!
Test Your Tech!
Make sure your home entertainment system is in tip-top shape for the big day. Give your TV, speakers, and streaming devices a test run to ensure they're working without a hitch. And if you have any doubts, call Jim's Antennas well in advance to avoid last-minute glitches.

Embrace the Game Day Spirit
Drape your space with team banners, flags, and memorabilia to show your support. Encourage your guests to don their team colours. You can even organise some fun activities like first goal scorer and Norm Smith Medallist.
If You Do Need Help With Your Tech – Then Jim's Antennas Are The Professionals To Call.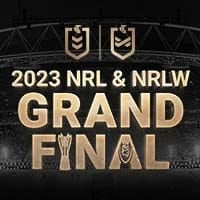 Antenna Installation and Repair
If your TV signal is weak or distorted, Jim's Antennas can install a high-quality digital antenna or repair your existing set up for a crystal-clear picture.
Satellite Dish Installation and Repair
For viewers in remote areas, satellite TV can be a game-changer – especially Starlink. At Jim's Antennas, our technicians can set up and align your satellite dish for optimum reception.
Internet Setup and Optimisation
Don't let slow internet speeds ruin your viewing experience. At Jim's Antennas, we can optimise your home network for seamless streaming and online browsing.
Home Theatre Installation
If you want to create a cinematic experience for the Grand Final, Jim's Antennas can set up your home theatre system, complete with surround sound and project installation.

Safety and Reliability
At Jim's Antennas our technicians will ensure that all installations meet safety standards, providing peace of mind for your family and guests during the game.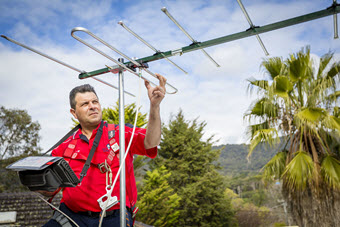 Grand Final Day at home offers an incredible opportunity to celebrate your favourite sport and team with friends and family. By planning your schedule, stocking up on essentials, ensuring your tech is in good working order, and embracing the game day spirit, you'll be well-prepared for an unforgettable experience. So, gather your fellow fans, don your team's colours, and get ready to cheer for your team!
And remember, if you want to make sure your TV and internet are ready for the AFL and NRL Grand Finals, you can always call on the experts at Jim's Antennas for a crystal-clear viewing experience. Call 131 546 or book here to arrange your free onsite quote.