Joining Jim's Antennas
Jim's Franchises For Sale

Franchise Opportunities
Grab the Franchise Information Kit
All your questions answered!
Is a Franchise Right For Me?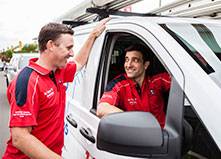 Purchasing a franchise or business of any type is a big decision, one not to be taken lightly, we find that some people are not suited to a Jim's franchise and at times we need to decline people before they purchase. Over the years we have found that our most successful franchisees have the following in common.
Enjoy talking with people, and have great communication skills
Have a great support network from friends and family
Have a genuine interest in Plasmas, Home Theatre and technology
Are positive people and enjoy team environments
What type of work will I be doing?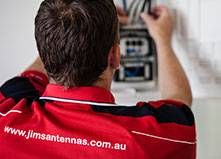 As a Jims Antennas franchisee your day will be filled with a variety of different audio visual services. Your core services will be antenna installations which will involve diagnosing and solving your customers reception problems.
Another key part of your day to day work, will be contacting customers over the phone to book in quotes and of course speaking with customers whose homes you attend, and for this you will need great customer service skills.
Why not find out more by contacting us to arrange an obligation free trail day ,where you will spend a day on the road with one of our experienced franchisees and see first hand the type of work our franchisees do.
Assessment Days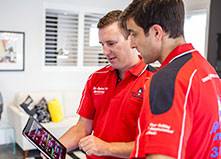 If your thinking of buying a franchisee but not 100% sure as to wether this is for you or not don't worry! Jim's Antennas provide full assessment days allowing you to spend a day with a current franchisee experiencing a day in the life of a franchise, during the day you will have ample time to ask questions and experience first hand what it is like to install TV Antennas.
This also gives Jim's Antennas the opportunity to asses wether you are the right fit for our franchise. If at the end of the day you find it's not for you that's fine, its best we all find out prior to moving forward.
Training: The key to your success!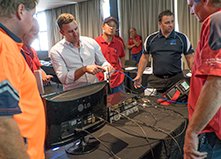 Training is perhaps the most important part of purchasing Jim's Antennas franchise. All franchise owners are provided with a full 4 week comprehensive training course which has been developed and proven over the past 10 years.
National Conferences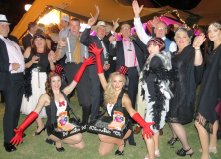 Training is ongoing and in our industry there is always something new and exciting coming out, our national conferences are a time to come together and share knowledge in a formal setting by day and around the bar by night.
The annual conference is also where we recognise our top performing franchisees , the much anticipated announcement of the winner The Franchisee of the Year Award takes place at the gala dinner each year.
How Much money can I expect to make?
The profitability of a franchise is dependent on many different factors, the main one being the time and effort you put into your business and the lifestyle you wish to achieve. Inexperienced franchisees will tend to earn less than experienced ones, with their income growing overtime as they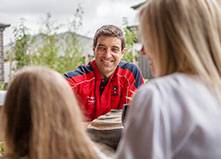 gain experience.
For examples of earning potential we suggest you talk to both experienced and new franchisees and observe the daily income of other franchisees, on your assessment day and during your training period.
Jims Antenna offers a work availability guarantee of $1500 per week, although many franchisees far exceed this figure.
Franchise Fees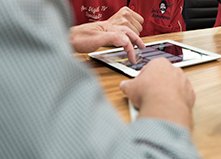 Jims Antennas have a unique fee structure, and do not charge a percentage of your income. The Jims fee structure is incentive based, with franchisees paying for each lead which is sent to them by the office plus an admin and advertising fee. Jims Antennas franchisees do not pay any fees on jobs they pick up themselves, so the more work they gain from personal referrals the lower the fees they pay.
National Buying Power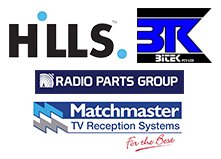 Jims Group have over 2,500 franchisees across the different divisions, the strength of Jims Group often lends buying power for national deals. This means Jims Antennas franchisees are able to enjoy significant savings on work vans, mobile phone deals, insurance, stock and more.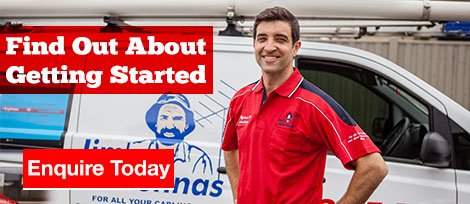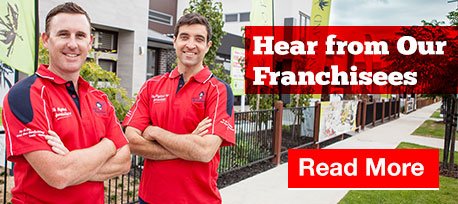 "Wow, what a life changing decision! Owning our own Corporate Jims Antennas business in Ballarat for the past 5 years has allowed us the opportunity to control our own financial future while having professional support at our finger tips.
Owning a corporate franchise gives us the peace of mind that we could work our own business, create a positive professional reputation and successful local business. We did not just buy a business but a lifestyle that our whole family can enjoy."
Shane Cunningham – Jim's Antennas Ballarat, VIC
"Owning our own business, has given us a lot of self-satisfaction in helping others to resolve their issues with TV, phone, data problems & home theatre etc. It enables us to have a flexible life style, work as hard as we want or as little. (Living the dream as we say) Having a really good support group from Jim's Antennas is great, always someone in the team that can help resolve a problem if needed.
Owning and running your own business is sometimes challenging, but overall the personal satisfaction makes all worthwhile."
Donald Tippet – Jim's Antennas Bundaberg, QLD