Call us for all your antenna installation, home theatre and conference room needs for the home or office. We have more than 150 trained and experienced antenna installers on stand by, ready to help you with all your audio and visual upgrades.
Welcome to Jim's Antennas
Jim's Antennas prides itself on excellence in customer service in all areas of operation from Antenna and Home Theatre Installations to extra TV Points as well as Data and Phone Points. All our installer franchisees are well trained with the latest in industry knowledge.
Since its inception in 1999, Jim's Antennas installation technicians have been providing services in antenna installation and fixing TV reception problems to ensure quality television viewing across Australia.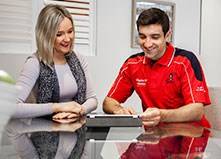 Our Services
We provide antenna servicing, installation, and complete setup for TV antennas, home theatre, antenna accessories, TV points, extra phone and data points, or TV tuning. Call us Today.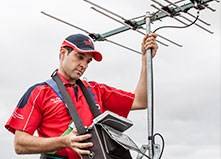 Digital TV Antennas
Jim's Antennas offers a full range of television antennas to suit all digital transmissions. We can help with installing brand new antennas or repairing your existing antenna.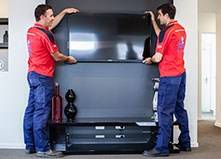 Plasma LCD & LED Installation
Our technicians are able to wall mount your flat screen, LED/LCD, or plasma screen. All cables, components, and accessories can be concealed creating a clean finish.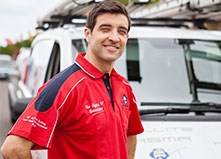 Franchises for Sale
Looking for a change of career or starting your own business? We have nationwide opportunities available across Australia. Give us a call today to discuss the possibilities.
Australia's largest antenna and home theatre installation services company
Obligation free onsite quotes provided before we start work
Fast hassle free service in any part of Australia
Friendly team of passionate police checked and fully insured professionals, eager to help you
Request free quotes online or call our helpful call-center
Wide range of services to suit your home or office
Experts specialising in large scale commercial projects
The confidence of using a Jim's Group service
Google+