Jim's Antennas – Your trusted Digital TV Antenna & Aerial specialists Australia-wide.
Call us for all your TV aerial and digital TV antenna installation, TV wall mount, home theatre and conference room needs for the home or office. We have more than 150 trained and experienced antenna installers on standby, ready to help you with all your audio and visual upgrades.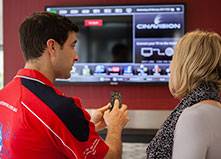 Digital TV
Jim's Antennas offers a full range of television antennas to suit all digital transmissions. We can help with installing brand new antennas or repairing your existing antenna.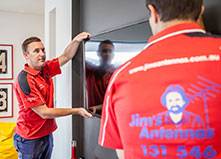 Wall Mounts
Wall mounted flat screens not only increase the aesthetics of most rooms, it's a great way to enhance your viewing experience. Call us today for help with your screen.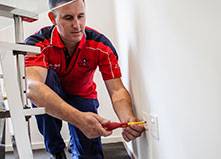 Phone and Data
Our technicians are able to help with installation of additional phone points, data cabling, and wi-fi signal extension. We have state of the art solutions for data related problems.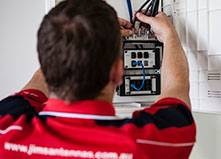 MATV & Commercial
We have technicians who are fully qualified to install Master TV (MATV) and commercial signal distribution systems. Our clients include hotels, resorts, offices, and venues.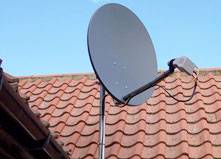 (VAST) Satellite Installs
We can supply and install the right satellite dish for you and setup the VAST system correctly, quickly, and safely. Call us for VAST systems installations.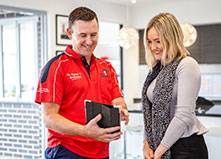 TV Tuning
We ensure that all channels on your TV are on the correct spectrum with no 'repeat' channels. We calibrate to ensure you never have pixelated images or fuzzy channels.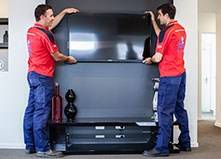 Home Theatre
Our home theatre experts are passionate about sound and vision. They look forward to fresh challenges and creating the perfect home theatre solution for you.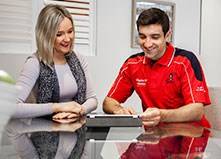 Testimonials
Our technicians take great pride in the quality of work they deliver. Browse through some of the feedback from happy customers who have availed of our wide range of services.
Reliable Digital Antenna Installation and Repairs Services.
Jim's Antennas prides itself on excellence in customer service in all areas of operation from Antenna and Home Theatre Installations to extra TV Points as well as Data and Phone Points. All our installer franchisees are well trained with the latest in industry knowledge. Since its inception in 1999, Jim's Antennas installation technicians have been providing services in antenna installation and fixing TV reception problems to ensure quality television viewing across Australia.